I just did what I've been dying to do since I learned about the acid mantle. I'm so excited to share this with you!!!
I finally got some PH strips from Whole foods and went to the drugstore and got 13 popular cleansers to test – which means that now you will know if your cleanser is acidic or alkaline!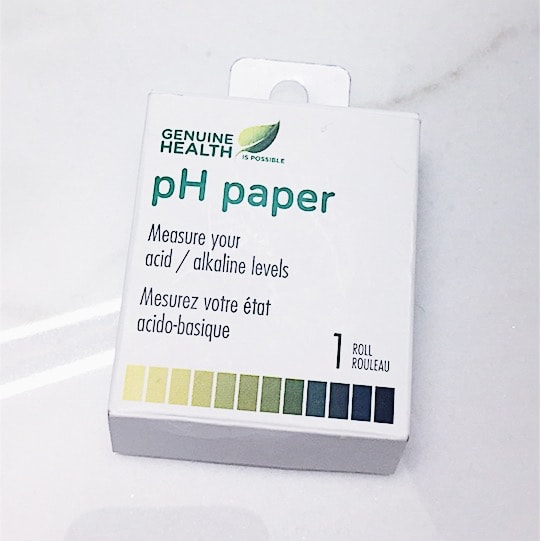 Let's refresh.
Healthy skin is acidic with an acid mantle with a PH of around 4.5-6.2. The Acid Mantle is also known as the skin's barrier made of sebum. Healthy skin is smooth, soft, clear and can protect itself from bacteria largely because of sebum.
Cleansing is the most damaging step in skincare because it has the potential to disrupt the acid mantle, completely stripping the skin of its natural oils.
Healthy skin requires an acidic cleanser to maintain the acid mantle. You will actually make your skin increasingly more alkaline with time, If you use an alkaline cleanser on your skin.
Alkaline skin is more prone to damage, dryness, flakiness, irritation, and PIMPLES. It's absolute breeding ground for p.acnes the bacteria that causes acne. Not good.
So your goal is to use an acidic cleanser because they're actually gentle and do not strip your skin of excess oil. A cleanser should just remove impurities, dirt, and makeup without drying out your skin or coating it with some substance.
I wanted to test the PH of various popular cleansers to determine if they should be used or thrown out…
Here are the results:
Keep in mind that the ideal cleanser falls somewhere between a 4.5-6.2 OH, ideally around 5.5 PH. The following list of cleansers is in alphabetical order with the respective PH of each cleanser: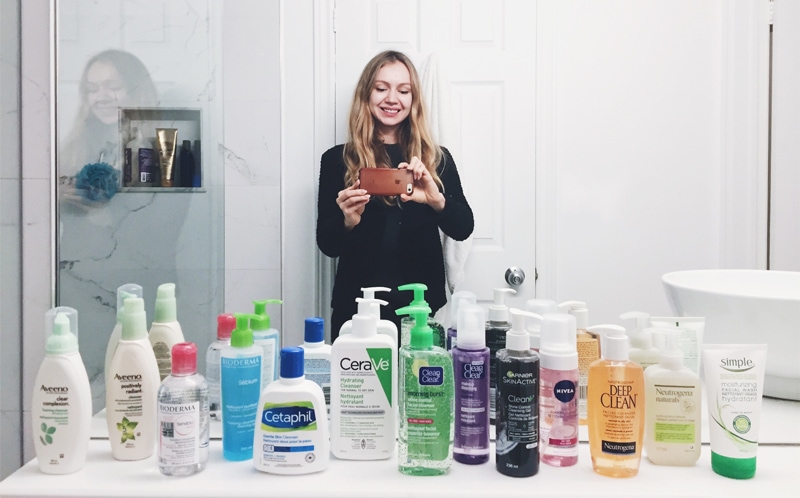 I'm sending you my BEST 28 hacks to transform your skin
in as little as 28 days!

Sign Up NOW so you don't miss a single one!
For reference: my tap water is 6.4-6.8 PH (anything higher than 7 PH is alkaline)
1. Aveeno Clear Complexion Foaming Cleanser with Salicylic Acid – 5.5
2. Aveeno Positively Radiant Cleanser with Moisture Soy Extracts (had a metallic sheen to it created by mica, I'd skip it) – 5.8-6.0
3. Bioderma Sebium Purifying Foaming Gel (my cleanser for the last 5+ years) – 5.5
4. Bioderma Sensibio H20 Micelle Solution (my fave micelle solution so far, just make sure to wash it off!)- 5.5
5. Cerave Hydrating Cleanser For Normal to Dry Skin (skip it!)- 6.2
6. Cetaphil Gentle Skin Cleanser (skip it!!!) – 6.8
7. Clean & Clean Makeup Dissolving Cleanser Oil-free – 5.8-6.0
8. Clean & Clear Morning Burst Shine Control – (Weird mix of ingredients like witch hazel, alcohol, mica, talc, and a fragrance that's way too strong, skip it) – 5.8-6.0
9. Garnier Clean+ Shine Control Cleansing Gel (has irritating menthol, so skip it) – 5.5
10. Neutrogena Deep Clean Facial Cleanser for Normal to Oily Skin – 5.5
11. Neutrogena Naturals Purifying Facial Cleanser – 5.5
12. Nivea Gentle Foaming Cleanser – 5.8-6.0
13. Simple Moisturizing Facial Wash – (no fragrance, gentle list of ingredients) – 5.5-5.8
The results were surprising in THREE ways.
1. I expected more cleansers to be alkaline. But it looks like the skincare industry has taken cleanser PH as a pretty important factor in formulating their products. *Slow clap*
2. The cleansers known for being recommended for acne-prone/sensitive skin were the harshest of the bunch! Cetaphil was the most alkaline and damaging.
3. Foaming cleansers have been called harsh by the beauty community, when in fact they're very gentle! Take that scare-mongerers!
Conclusion: 1/13 cleansers didn't make the cut based on PH alone. If you have been using or have just bought the Cetaphil cleanser, then please throw it out. For reals.
The Cetaphil Gentle Skin Cleanser is the only one out of 13 cleansers that contains sodium lauryl sulfate, a super drying/irritating cleansing agent. Most other cleansers contained sodium laureth sulfate, a much more gentle alternative.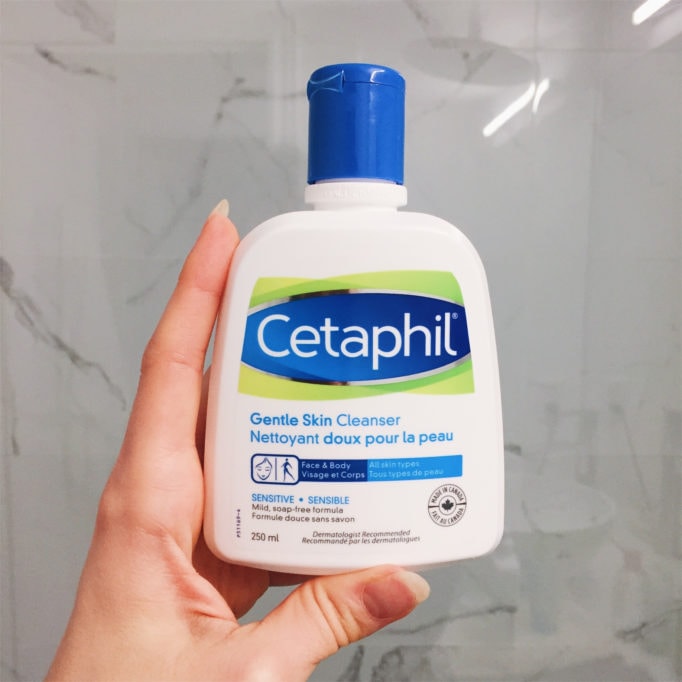 Dishonourable mentions:
Aveeno Positively Radiant Cleanser with Moisture Soy Extracts for it's use of mica to give a glow the skin.
Clean & Clear Morning Burst Shine Control contains a horrible mix of ingredients that made it drying and irritating despite its good PH rating. Oh and the smell was so strong and would NOT quit!
Garnier Clean+ Shine Control Cleansing Gel contains menthol which is a total cleansing pet peeve of mine. I find menthol stings around the eye area, and can be quite irritating on sensitive skin. So Garnier, you lost me at menthol.
My theory is that most skincare brands actually revamped their formulas to be more skin friendly over the years, substituting harsher (more alkaline) soaps for more gentle ones. However, it looks like Cetaphil and Cerave maintain their original formulas supposedly because of their cult following in the sensitive skin community.
But their formulations are behind the times, and though Cerave barely scraped by with a PH of 6.2 (though, I still wouldn't use it), Cetaphil is definitely too alkaline and harsh for any human skin with a whopping 6.8 PH!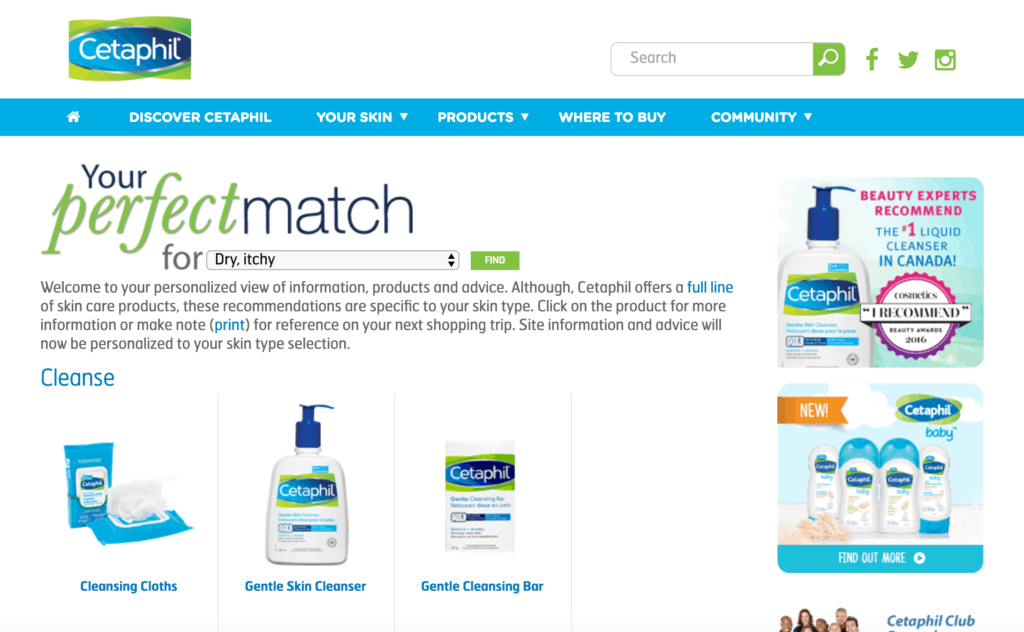 Ironically, the Cetaphil 'Gentle' Cleanser is marketed for dry, itchy skin when it actually causes dry, itchy skin. Somebody put their marketing team in jail…
Luckily, Bioderma Sebium Purifying Gel Cleanser, my go-to cleanser for the last 5+ years scored a 5.5 PH, which explains why I've had such great results with it over the years. My skin knows how to choose 'em!
Final Thoughts
I'm glad to see that the beauty aisles aren't as bad as they used to be…But my PH testing has just begun. I'll be diving into a more expensive batch next time around and I'm taking requests! Will your cleanser make the cut?
Love,
Olena
P.S. Don't miss a single one of my best 28 hacks for clear skin — sign up to get them in your inbox!