I've been traveling a lot. One thing that I always had to keep in mind was my skin care supply. Did I have everything? Was I running out of something? Did I need to order something new?
Well, in my recent traveling adventures, I had to fly to Toronto last minute. A four day trip to Ukraine turned into a month long trip to Canada, so my skin care supplies were very low.
However, I ordered a bunch of The Ordinary products a while back, and I had to ship them to Toronto even though I live in Paris, because that's where my billing address is.
Watch my first ever haul video below!
Was it luck or divine design?
I ended up with a new set of products, and the perfect amount of time to see if they were worth it or not.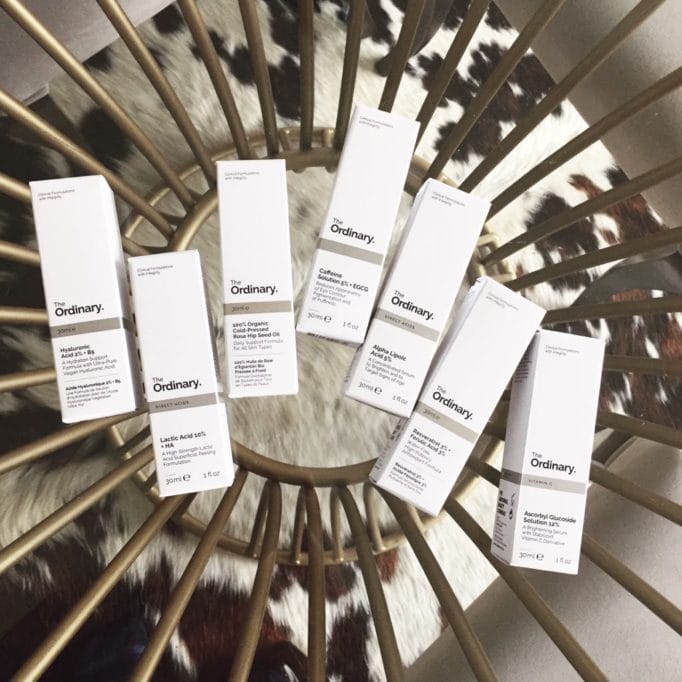 I was most interested in trying their Vitamin C serum, Retinoids, acids, makeup…And so I ordered pretty much every product that I wanted to try, and then realised Deciem had stores all over Toronto, so I went out and got additional products without needing to pay shipping! #winning
Why The Ordinary?
I have worked out pretty much the perfect skin care routine for acne-prone skin, if I do say so myself. Trying new products is not something I love to do, because often times the results suck.
I'm sending you my BEST 28 hacks to transform your skin
in as little as 28 days!

Sign Up NOW so you don't miss a single one!
However, I heard such good things about the company, the ingredients they use are awesome, the logic and philosophy behind the products is mostly very sound, and frankly, the PRICE point was very enticing.
I mean, $6.70 CAD for a foundation? I'll take two, thanks.
Watch my first impression video below.
The Products I'm Trying
Here's a list of all the products that I'm trying out so far.
100% Organic Cold-Pressed Rose Hip Seed Oil – 30ml (for hair and body, not for face!)
Lactic Acid 10% + HA 2% – 30ml
Hyaluronic Acid 2% + B5 – 30ml
Ascorbyl Glucoside Solution 12% – 30ml
Caffeine Solution 5% + EGCG – 30ml
Resveratrol 3% + Ferulic Acid 3% – 30ml
Alpha Lipoic Acid 5% – 30ml
Granactive Retinoid 2% Emulsion 30ml
Serum Foundation (1.1 N) 30ml
Serum Foundation (1.2 YG) 30ml
Argireline Solution 10%30ml
Alpha Arbutin 2% + HA 30ml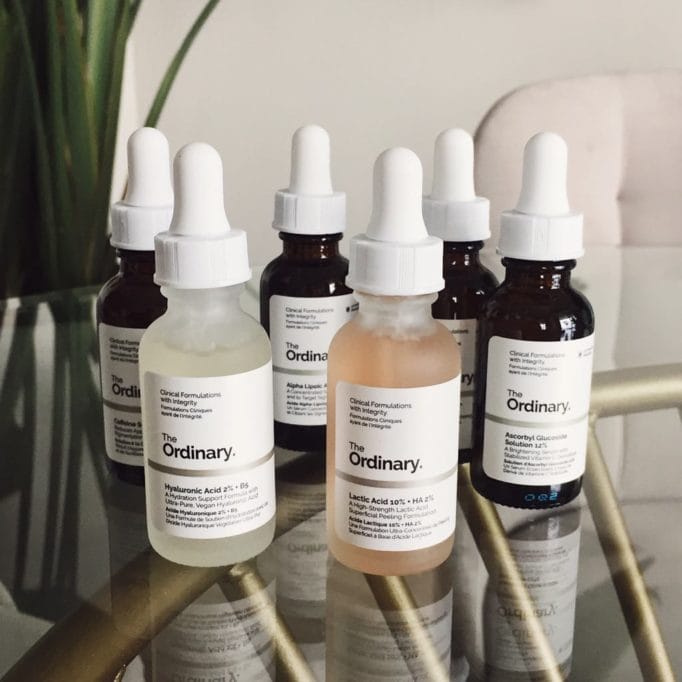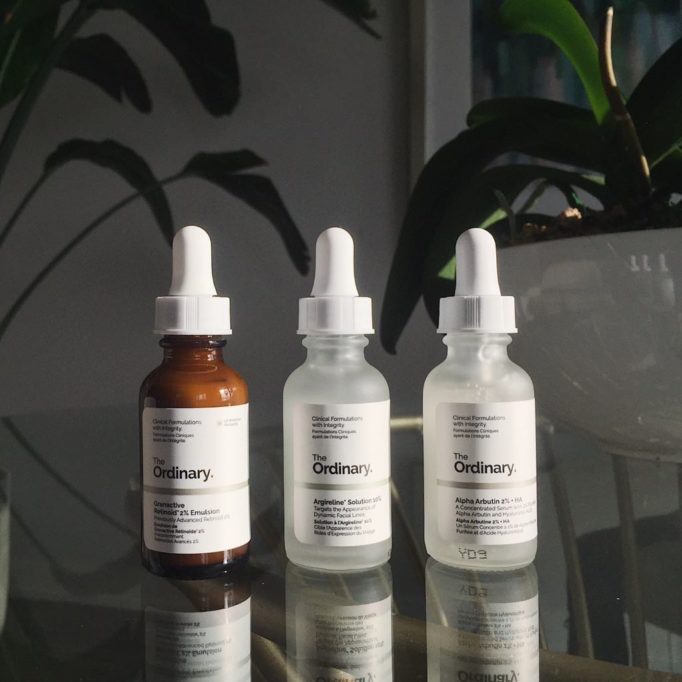 Keep in mind that I'm still in the process of discovering these products, and I'm not making recommendations yet. The reviews are coming, don't you worry! 😃
But in order for my reviews to mean something, I need to try these products for at least a month, and try them intelligently — not all at once because that would be crazy!
Stay tuned for details on my experiences with these cool products…
Love,
Olena