Keeping the skin hydrated is extremely important. I know that my skin hated me when I didn't moisturize it for a month during my 'water method' experiment.
In my previous article, I showed you How To Moisturize Like A Pro – what ingredients make up the best moisturizers, and how to use them. Today I'm going to share exactly what I do to keep my skin super hydrated.
My skin has been improving a lot lately. A lot of it has to do with how I cleanse and exfoliate, but my moisturization routine is pretty rad too. I'm really proud of it, because years of tinkering paid off.
I've been consistent with my moisturizers since the end of summer and haven't needed to add or change anything.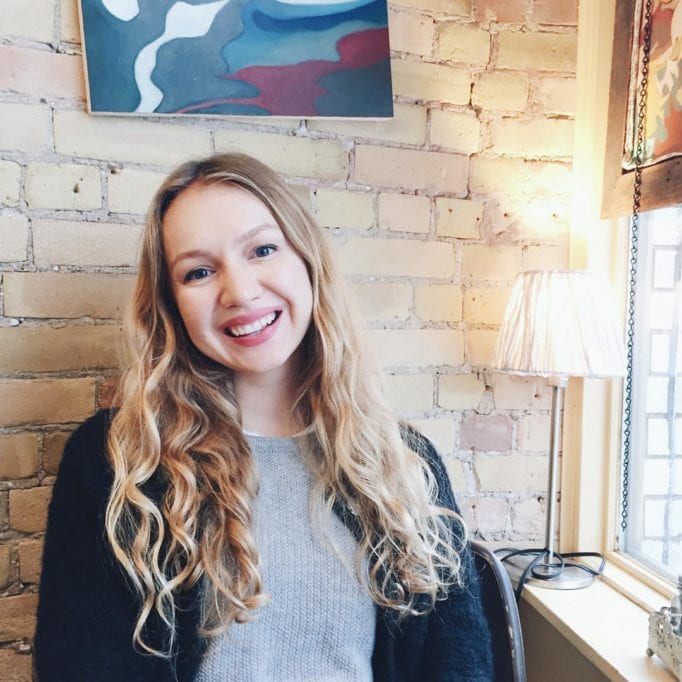 How I Moisturize For Oily/Acne-Prone Skin
This is the most effective routine I've ever configured. I love it because it keeps my skin clear, soft, and smooth. I've used the same 3 products morning and night for the last 5-6 months so I know they're amazing. I'm also flake-free in the dead of winter. 🙂
​
28

Days
OF CLEAR SKIN
In Your Inbox!
I'm sending you 28 of the most game-changing
skin tips EVER!

So sign up now because you won't want
to miss a single one!
​
1. Monika Schnarre Iampure Skin Clarifying Mist – I love experimenting with hydrating mists/toners, and this one is phenomenal. It is full of beneficial ingredients including humectants and antioxidants.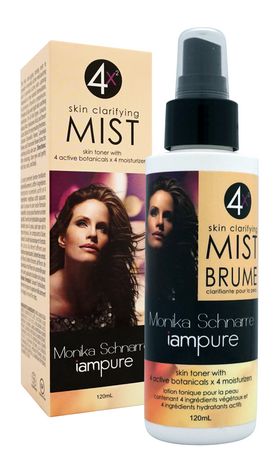 2. Now Hyaluronic Acid Firming – This is my favourite product because it's so full of goodness and it really hydrates. It contains aloe, hyaluronic acid, and green tea. It feels gooey and wet, but dries to a matte finish.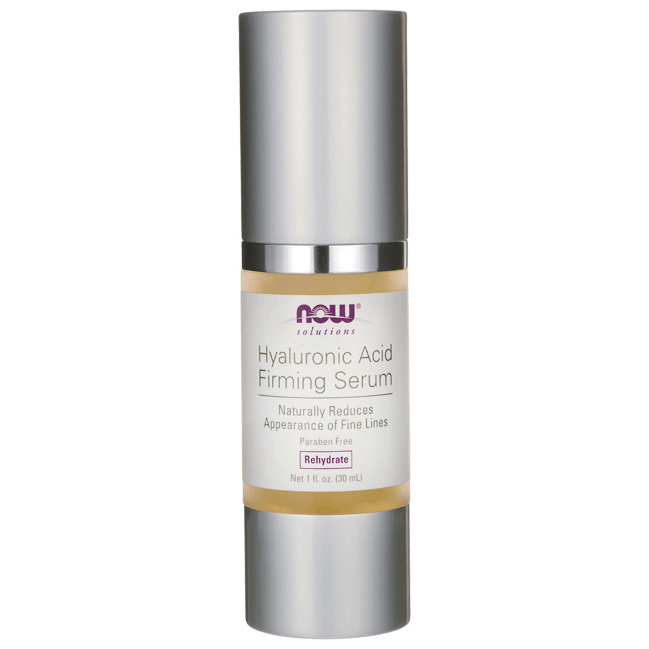 3. Bioderma Hydrabio Gel-Creme – Bioderma continues to be one of my favourite skincare brands. This moisturizer absorbs well, and never leaves a film on my skin. I use this sparingly to seal in moisture.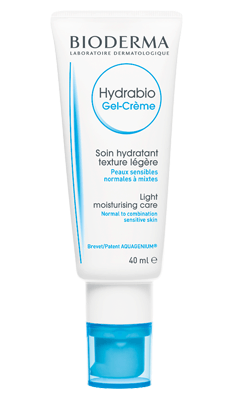 Technique
After washing my face and patting it lightly with a towel, I apply a tiny bit of a 2% BHA toner with a cotton pad (my favourite chemical exfoliant). This step preps my skin to receive moisture. I let the toner dry and…
Then I spray my face with Monika Schnarre Iampure Skin Clarifying Mist and apply a dot of Now Hyaluronic Acid Firming Serum to my wet face. This serum feels a little gooey and wet because of the aloe in the formulation, and before it dries, I apply a tiny dollop of Bioderma Hydrabio Gel-Creme.
Notice that I use tiny amounts of serum and moisturizer, but together, these products produce amazing results.
I think exfoliating is a must to prepare your skin to receive moisture, and then apply the moisturizing steps in the right order.
Love,
Olena
P.S. If you need help on your skin-clearing journey, sign up to get 28 of my BEST hacks for clear skin here!